September 25, Sunday Cycling through golden sea of rice fields tour!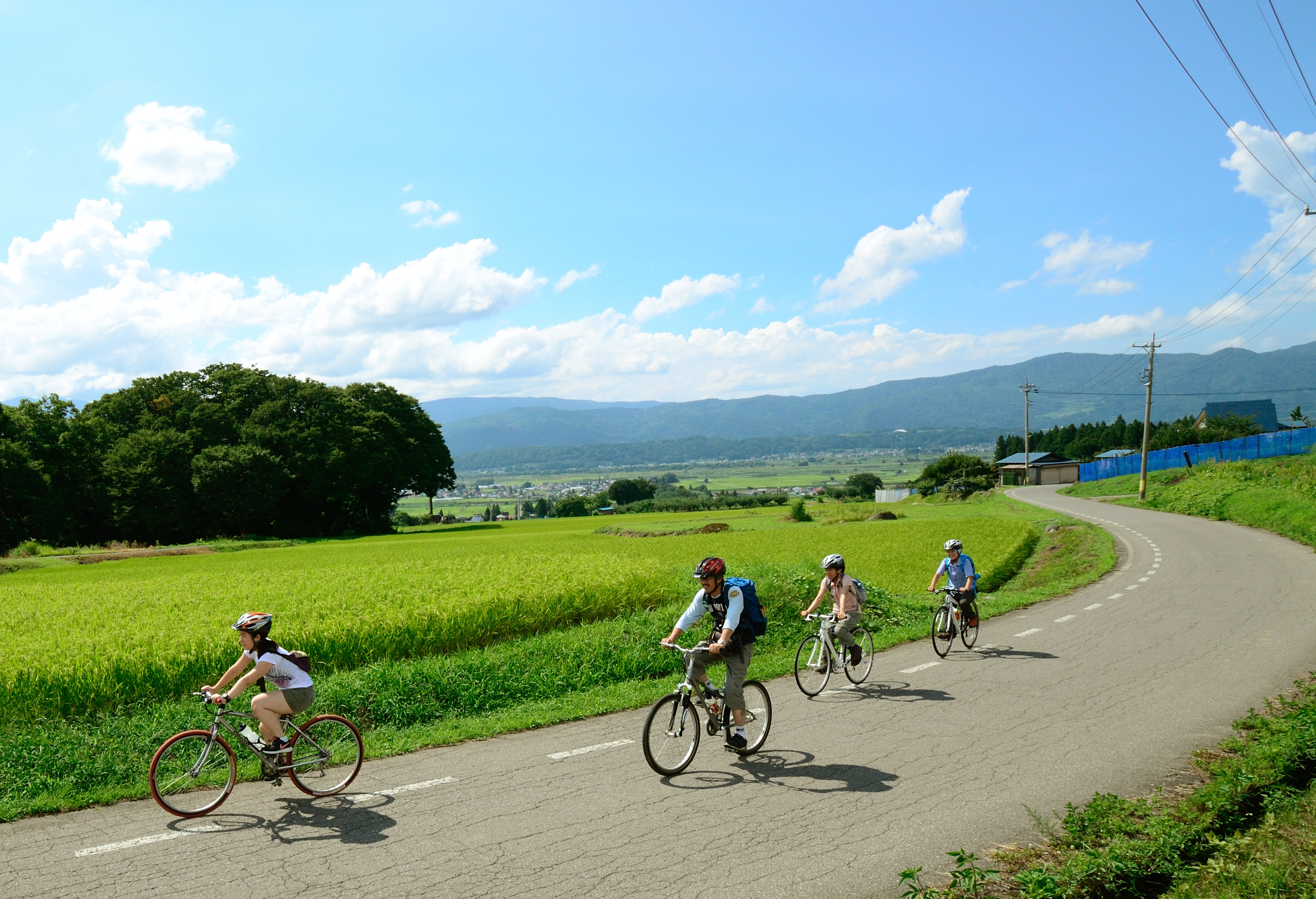 Let's have a ride through the golden sea of rice fields !
Enjoy the autumn cycling tour of Shinetsushizenkyo area, feel the nature and get refreshed.
We are introducing our 4th cycling tour of the season. You will experience autumn ride through the golden sea of rice fields in Shinetsu-Shizenkyo area. This tour includes a rental bicycle, lunch and a tour guide to show you around the city. We are looking forward to your participation
The journey starts and ends at Shinetsu-Shizenkyo Activity Center on the main floor of Iiyama station. Participants will be given a short lecture on how to handle bicycles.
Leave Iiyama station , across the bridge of the Chikuma river, pass through villages, and we will experience the golden sea of rice fields. The weather is perfect and you would start seeing autumn leaves. It is the best season for cycling.
Enjoy the nice view !
We will have a local delicious lunch at roadside station FARMUS which is located in the beautiful scenery of the rice field.
※ The photograph is an image
※There might be some small course changes
Please contact Shinetsu-Shizenkyo Activity Center
Name of the tour
Cycling through golden sea of rice fields tour!
Date
 Sep 25th, Sunday
Deadline,capacity
At 18:00 Sep 24th. 2 person min. 10 person max.
Price
2,000yen / person (This is a deduced price because of a test run. Please fill out a questionnaire after the event)
(inclustion)
Rental bicycle・helmet・lunch・insurance
Time required
5 hours
Time
  10:00 AM-3:00PM
Place
Shinetsu-Shizenkyo Activity Center in Iiyama station
Please bring
Drinks・towel・hat・ back pack(will be needed to bring your belongins. There are back packs available for rent.)
Contact us
Please send us an email with your name, phone number, email address and how many people are in your party.
Phone:0269-62-7001
Email:info@shinetsu-activity.jp
Notes