Starting on October 1st!! Madarao Downhill Cycling!!! ~pedal into the abandoned village with a local guide~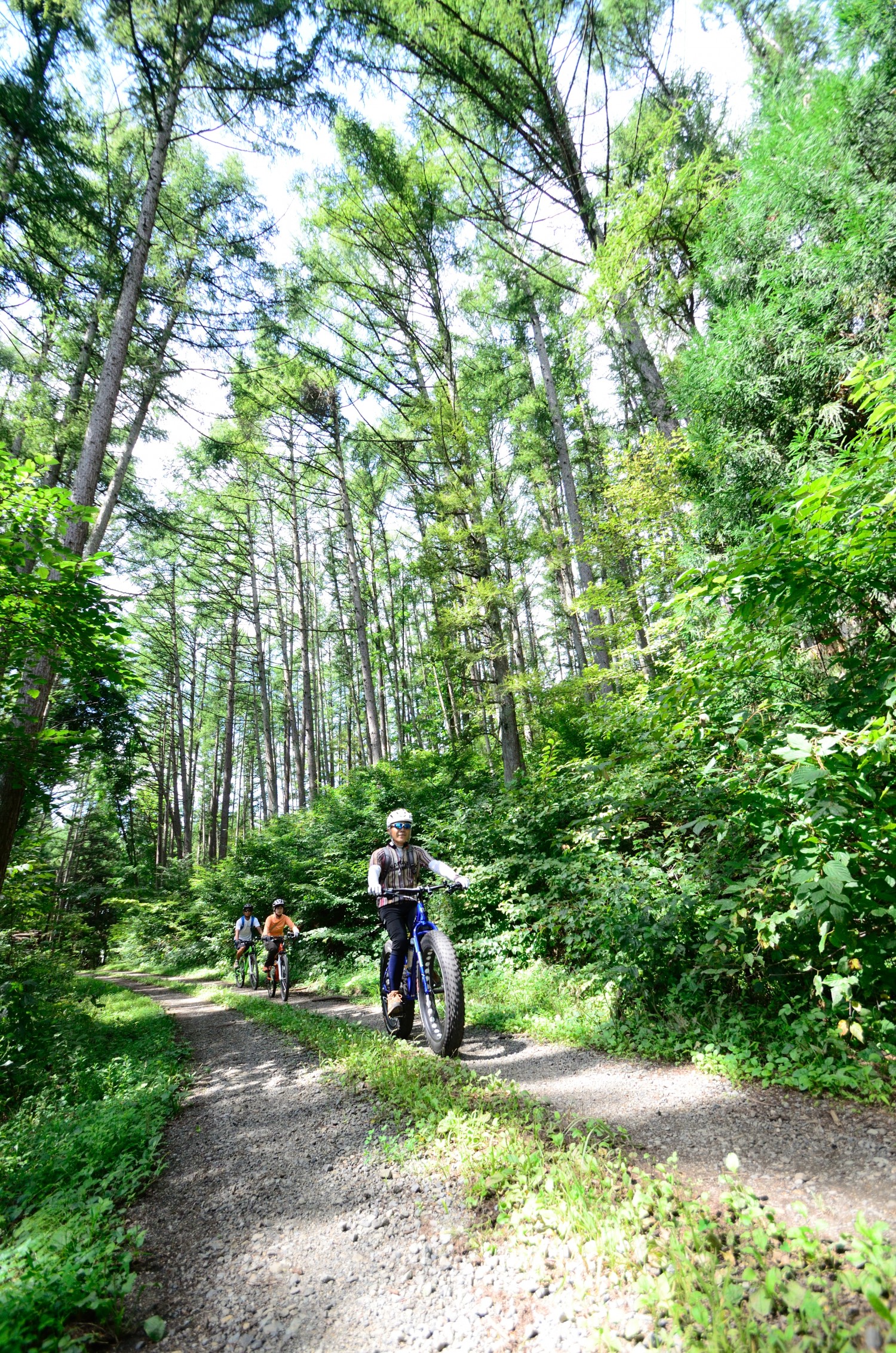 Cycling downhill from Madarao Highlands to the abandoned village with one of a locals who is passinate about bicycles and hometown!!
This tour starts at Iiyama Station. First, we go up to Madarao Highlands by a car or a bus.
Downhill cycling starts from there!!! Biking through the woods is so beautiful and exciting, and sunlight filters through the trees makes you relaxed. Most of the sections are non-paved roads called fire roads, choice of a fat bike makes you feel safe and comfortable.
On the guided tour, you get to see the abandoned village, rice fields, a temple, a tumulus and more!
Even some locals don't know this course, only a few locals are enjoying.
Let's explore the secret course!!

 

Itinerary
8:00  Reception at Shinetsu-Shizenkyo Activity Center
8:35  Take a vehicle to Madarao Highlands from Iiyama station.
9:20  Cycling starts.Through the abandoned village, take a rest at the Nanzenji village .
Old small village where you can find a pond of reservoir and a secret base, ancient tomb、 Tonbo No Sato park、            magnificent view of one of the fastest vehicles in the world, Shinkansen and of course our rich nature.
13:00 Return to Shinetsu-Shizenkyo Activity Center
 For your more information, please check below and contact Shinetsu-Shizenkyo Activity Center
Name of the tour
Downhill Cycling!!! ~pedal into the abandoned village with a local guide~
Date
Everyday from Oct. 1 to Nov. 13, 2016
Deadline
3days before the date of the tour
Price,capacity
5,000yen/1person. Min. 2person.
inclustion
Transportation, Rental bicycle, Helmet, Guide, Insurance
Time required
8:00am to 1:00pm
Time
  10:00 AM-3:00PM
Meeting Place
Shinetsu-Shizenkyo Activity Center in Iiyama station
Please bring
Comfortable clothes and shoes, Rain gear, Drinks, Towel, Snacks( There is 30 mins break.), Backpack (will be needed to bring your belongings. There are back packs available for rent.)
Contact us
Please send us an email with your name, phone number and how many people are in your party.
Phone:0269-62-7001
Email:info@shinetsu-activity.jp