Kijimadaira Village Route
Slow and easy, through a peaceful rural landscape
The Kijimadaira Village Route starts and ends at the Roadside station Farmus Kijimadaira. The first half is mostly uphill, and the second half is mostly downhill, with some ups and downs along the way, but it's a 15.6km course overall, and those who aren't confident in their physical stamina can still enjoy a leisurely ride, so we recommend this route for couples and groups who want to spend a half or full day just taking it easy.
You can also start from Iiyama Station, as with the other 5 routes, and if you do, you have the option of renting an electric power-assisted bicycle. Feel free to take advantage of this if you feel unsure about riding uphill, or if you just want to enjoy an effortless ride.
| | |
| --- | --- |
| DISTANCE | 15.6km |
| RECOMMEND TO | Families, groups, couples |
| TIME REQUIRED | 3hours |
| START | Roadside station Farmus Kijimadaira |
| GOAL | Roadside station Farmus Kijimadaira |
After we take off from the Roadside station Farmus Kijimadaira, the path takes us up a gentle slope for a bit. First, we'll be taking our time and enjoying the scenery as we approach the rice paddy viewing spot, the high point halfway through the route. Along the way, we'll want to stop by the Nakamachi Museum, which uses an old warehouse from a sake brewery, and take a peek at the individual and project exhibits there.
The uphill leg keeps on going past the Museum, but it'll be a breeze if you have a power-assisted bike, and I actually recommend getting off to walk your bike for this part of the ride anyway, which is because Kijimadaira Village is a farming village blessed with clean air and water. Melted snow comes down from Kayanotaira Kogen, home to a vast primeval forest of beech trees over 300 years old, and flows in as spring water to enrich the village. If you walk through this area, sharpening the five senses to take it all in, you'll get that much better an experience of this village's unique allure that lies in the very ground it stands on.
After we climb on past the Kijimadaira Tourist Information Center, the peak of the journey will come into view. This is a view point that gives you a full view of some beautifully terraced rice fields and the Iiyama Basin. Take a camera with you to cut out your own piece of the scenery with, or just enjoy the view; either way, you'll want to soak in the beauty that can only be seen here.
From here on out, the route goes downhill. Before long, we'll reach a Keyaki no Mori Park. Nearby is the Uwaseki Cylinder Watershed, which tells us of the plentiness of water and how deeply connected it is with people's lives. Ah, so this is how the water gets spread so evenly. That's right! And you can't talk about Kijimadaira's water without mentioning the handmade paper of the Uchiyama region, called "Uchiyama-gami." It's a short ways off of the route, but you can try your hand at making handmade paper at the Uchiyama Handmade Washi Paper Studio, so don't miss out on this opportunity to literally get your hands on some of the village's history and culture.
From here, we'll pedal straight down the road through more rural area, with the village's symbol, Mt. Kosha, standing tall in front of us. As we ride on with an invigorated feeling in our chest, the highlight of the second half, the Netsuka Ruins, will appear. These ruins boast a great view, and a nostalgic one reminiscent of old times when coupled with the serene scenery around it. This is actually well-known as a place where fireflies can be seen dancing around in the early summer.
It'll take no time to get back from the ruins to the Roadside station Farmus Kijimadaira. And we will have enjoyed Kijimadaira Village's great outdoors, its beautiful and peaceful scenery, and the leisurely pace at which time goes by there, to the fullest.
Shops and points of interest along route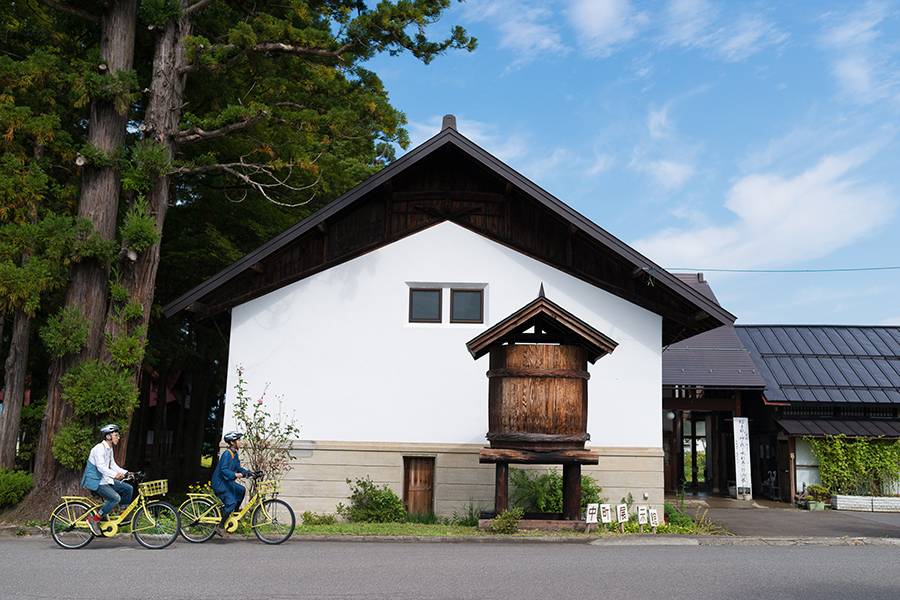 Nakamachi Museum
The Nakamachi Museum is an art museum made out of a repurposed sake brewery in Kamikijima in Kijimadaira. They host various solo exhibits and mini-concerts in addition to the regular collections.
Phone

0269-82-3105

Fees

Free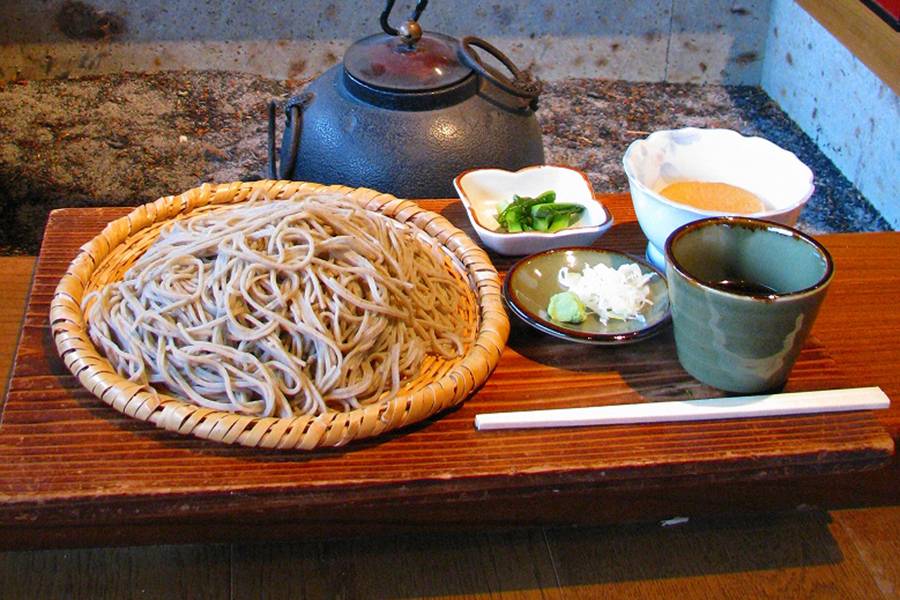 Tarudaki handmade soba noodles
These famous noodles are made using stone-ground local buckwheat flour. The flour is bound with Synurus pungens, which gives the noodles nice and smooth texture. They are so delicious, you'll be craving more.
Phone

0269-82-3955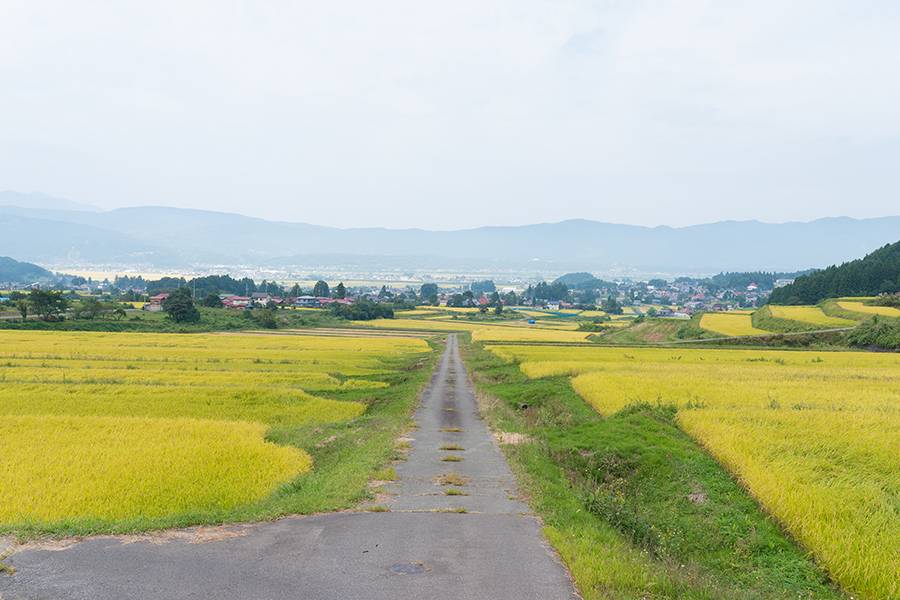 Heyazawa Rice Terraces
See the gently sloping rice terraces of this hamlet village -- a signature sight of traditional farming regions.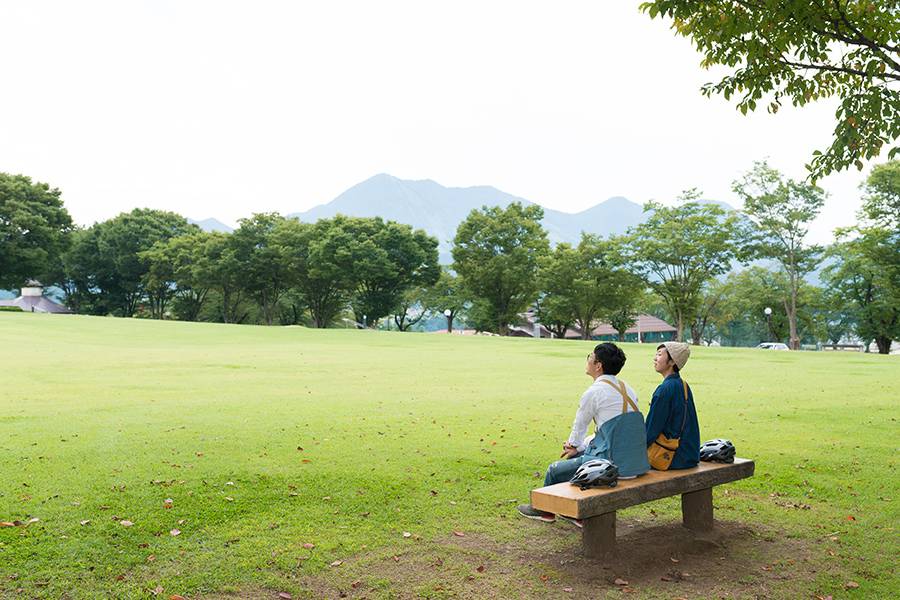 Keyaki no Mori Park
This park has spacious, sprawling lawns. There are large slides on which to practice athletics and places for everyone to have fun. You can also dip into the refreshing waters.
Phone

0269-82-4388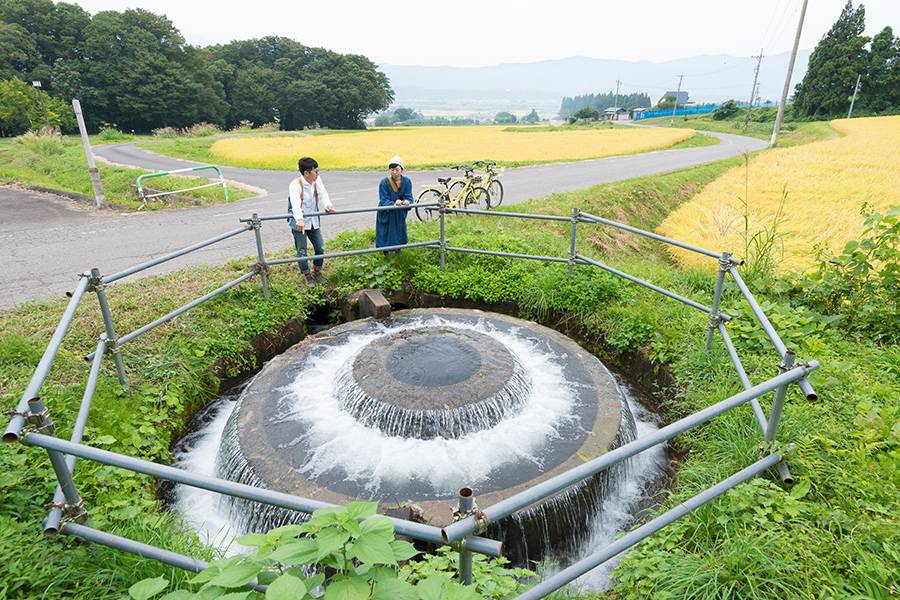 Uwaseki Cylinder Watershed
In order to avoid disputes over allocation of water, this irrigation facility distributes it in an equal fashion.
The circular pool adjacent to the parking space at Keyaki no Mori Park draws water from the Magusegawa River and was built in 1961.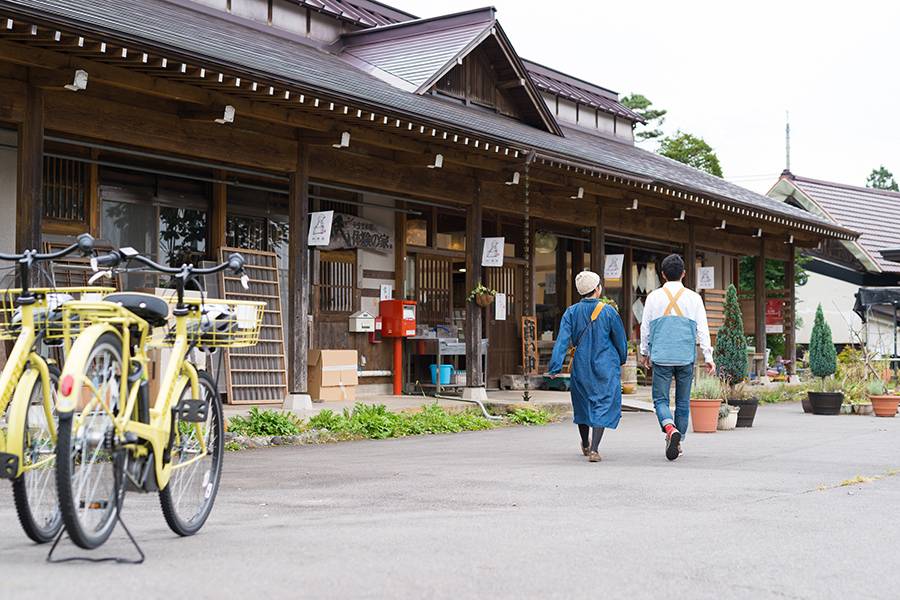 Uchiyama Handmade Washi Paper Studio
In Kijimadaira you will find Uchiyama paper, which was invented here and is a fine style of paper screen item in use since the Edo period (1603-1868). They make the paper by hand in the traditional way, and you can try making some yourself. Make a one-of-a-kind piece just for you.
Phone

0269-82-4151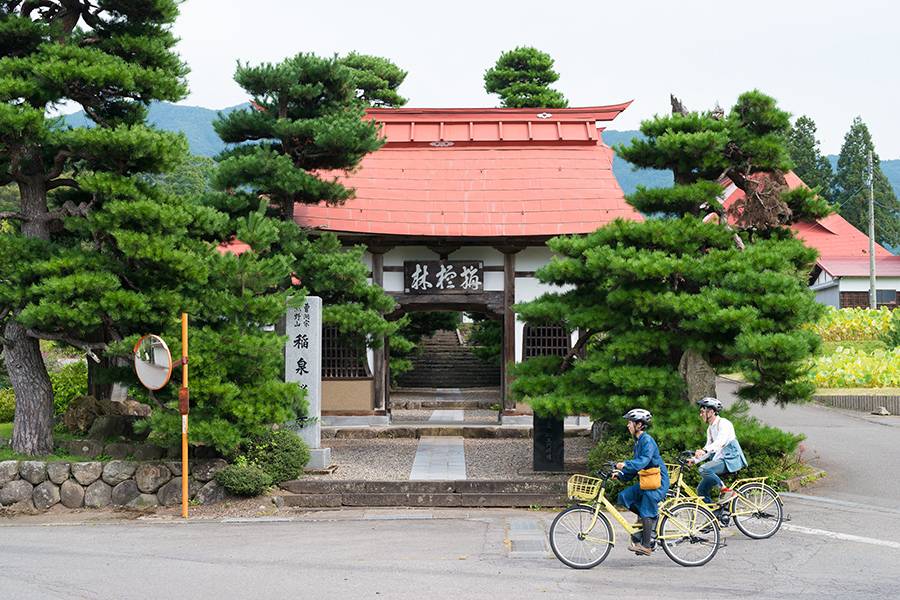 Tosen-ji Temple
Admire the large lotus blossoms at this temple. There are 100,000 lotuses of different types within the grounds. The red eaves of the temple and the lotus flowers combine to make a charming picture.
Phone

0269-82-3307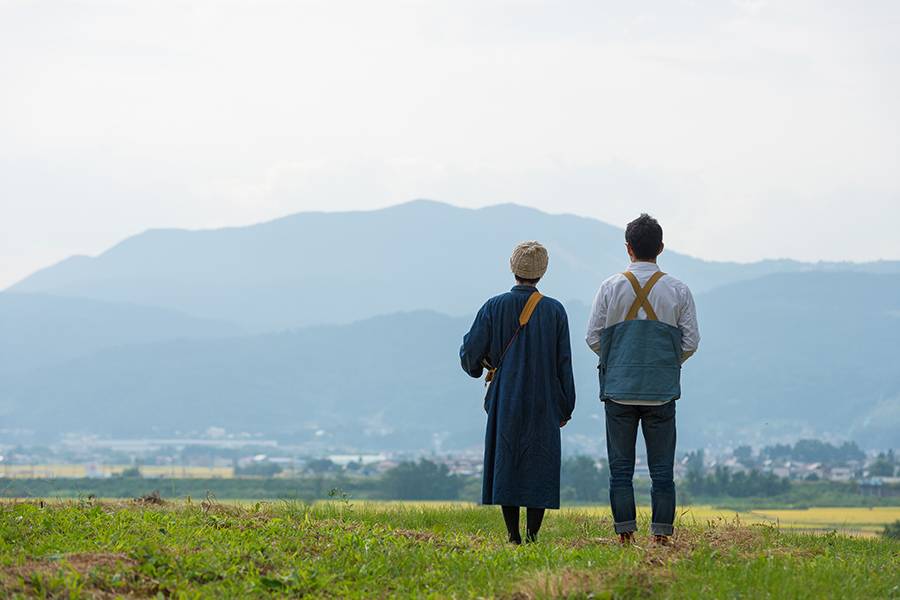 Netsuka ruins
At these ruins, Jomon period (14,000–300 BCE) and Yayoi period (300 BCE-300 CE) swords, stoneware, and glass beads have been excavated. The discovery of a steel sword with a swirling decorative pattern drew attention as a critical piece in the puzzle suggesting intercourse with the Korean peninsula during that period.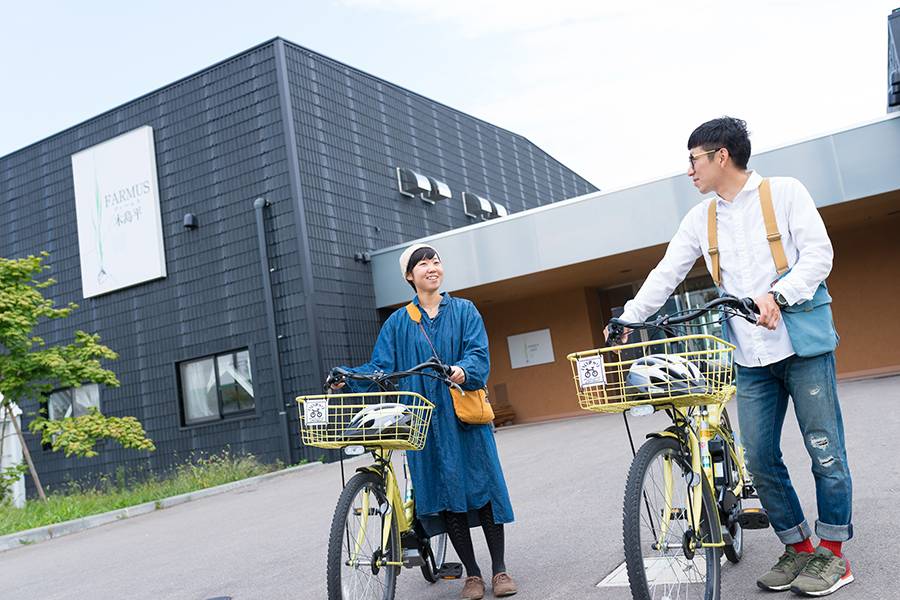 Roadside station Farmus Kijimadaira
This roadside station is located at the entrance to the village. Since Kijimadaira is a proud producer of rice, they sell local rice and other items directly to the public, as well as a soba restaurant serving handmade soba with 100% local buckwheet flour. There is even a cafe with gelato that everyone loves.
Phone

0269-62-2201
​​Recommended bicycles
GEAR
SIZE
PRICE
SPEC
Cross bike
S.M.L
(height 150cm-185cm)
Half a day: 1,500yen
1day: 2,000yen
Cross bike is lightweight, designed to be ridden on off-road, unpaved and paved roads at relatively high speed. It's great for long rides.We have the mont-bell's & bianch's.
Elecric bicycle
26in
Half a day: 1,500yen
1day: 2,000yen
Elecric bicycle has an integrated elecric motor can be used for propulsion. It has the ability to ride up-hills easily. It's popular among women and first time riders.
Route Map