Joshin'etsu Kogen National Park:Shiga Kogen Route
Alpine cycling along clear mountain streams and Japanese beech forests.
The Joshin'etsu Kogen National Park:Shiga Kogen Route is a long 110-km cycling route from Iiyama Station to Joshin'etsu-kogen National Park. It takes about seven hours to complete. An enjoyable mountainous ride with lots of ups and downs. This route is recommended for cyclists fit for road bicycles.
If you don't think you can complete the entire route or if you want to take a short cut, ride Nozawa Onsen Nagasaka gondola (in summer only) or take the Kogen Shuttle Bus from Iiyama Station to Kayanotaira Kogen or Kiriake Onsen both in Sakae village.
| | |
| --- | --- |
| DISTANCE | 104.7km |
| RECOMMEND TO | athletic cyclists |
| TIME REQUIRED | 7hours |
| START | Iiyama station |
| GOAL | Iiyama station |
After starting, your first objective is Nozawa Onsen village. From there, it is an uphill ride for about 15 km to reach an elevation of 900 meters. It's a pretty tough climb. In summer, you will like the cool air of Uenotaira Kogen at the foot of Mt. Kenashi (elevation 1,650 m). The road continues into a primeval forest of Japanese beech. It's heavenly to breath in the fresh air and ride under the trees with the sunlight peeking through and birds chirping. From Kayanotaira Kogen, ride on Route 502 until you reach Shiga Kogen.
Route 502 is popular since it goes along a scenic stream. Beautiful Shiga Kogen is also part of a national park where you can enjoy grand nature. Seasoned cyclists can also enter the Shiga Kogen Long Ride bicycle race course where they can ride to their heart's content and gain a sense of achievement.
From Shiga Kogen, the route goes downhill to the city of Nakano. But first, you should visit Shibu Pass, a sacred spot for cyclists. On this mountain pass, there is a stone monument indicating Japan's highest elevation (2,172 m) on a national route. The views from here are just spectacular!
After the steep slope to Uenotaira Kogen, you will need to be in good shape physically and mentally to reach the pass. But as a cyclist, you certainly don't want to regretfully miss seeing this famous spot for cyclists, right? Even in the peak of summer, Shiga Kogen is a comfortable 20˚C–25˚C. If you have the time and energy, take on the challenge and enjoy the alpine flowers along the way.
From Iiyama, ride through Nozawa Onsen village and Sakae village to Yamanouchi town in Shiga Kogen. Then go to Nakano and to Iiyama. With no traffic signals, the highland's forest route is a great pleasure to ride through. The main long ride goes through five municipalities in northern Nagano. The elevation varies by as much as 1,000 meters. The route will please experienced athletes looking for a challenge. Come prepared with warm clothing, water, energy bars, repair kit, etc. You should also be in good physical shape.
If you plan to take a short cut by riding the gondola or bus, ask about it ahead of time. Depending on how and when you travel, the same route provides different views and scenery to enhance your enjoyment.
Shops and points of interest along route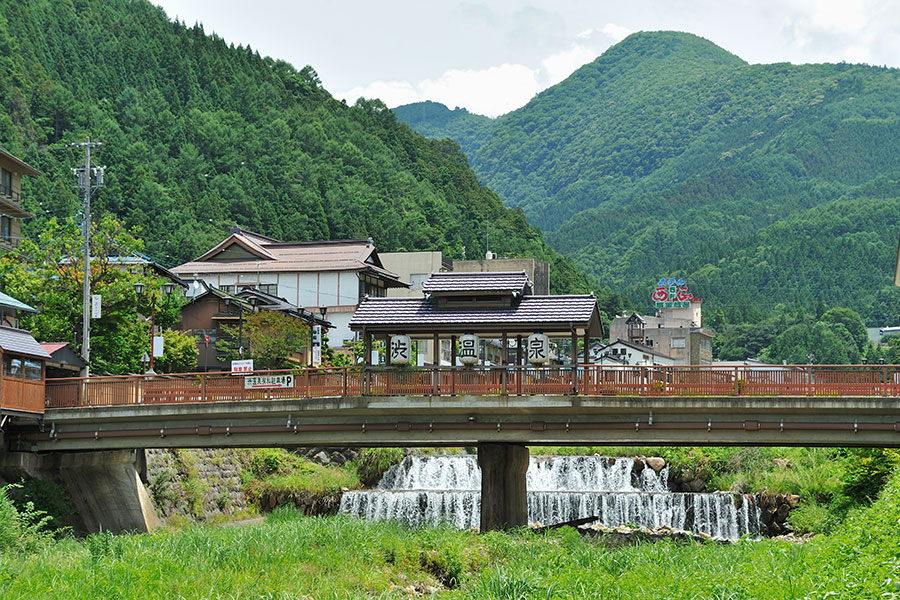 Yudanaka-Shibu Onsen Resort
At the foothills of the Shiga Plains you will find nine hot springs resorts: Yudanaka, Shinyudanaka, Kanbayashi, Shibu, Andai, Jigokudani, Honami, Hoshikawa, and Kakuma. The plentiful waters have been beloved by the literati and persons of culture for 1,350 years since their discovery.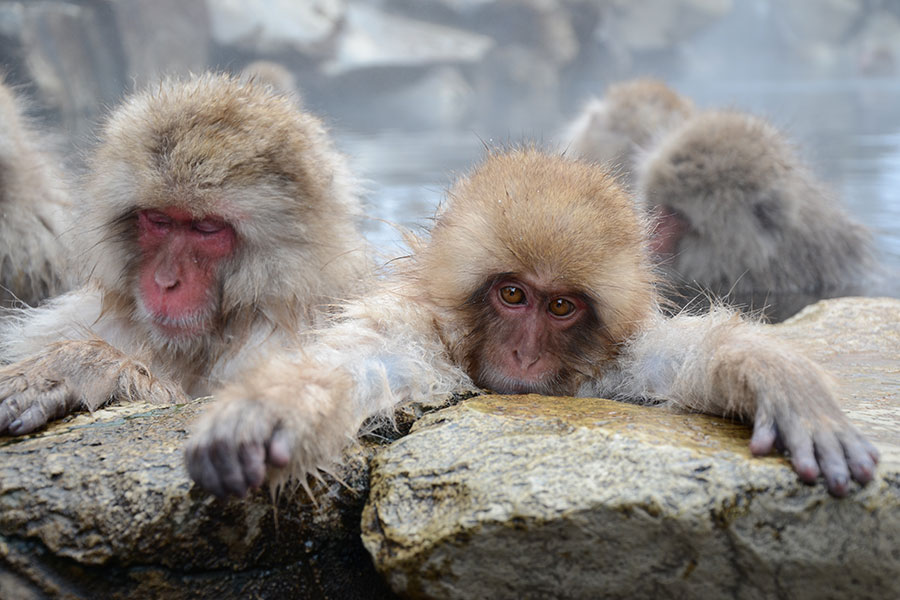 Jigokudani - Snow Monkey Park
This is a popular destination in the Kita-Shinano area that needs no introduction. Wild monkeys like to dip in the waters, which brings people in droves to see this sight. Just like humans, they are fond of warming up in the winter months, with many monkeys taking a dip in the baths.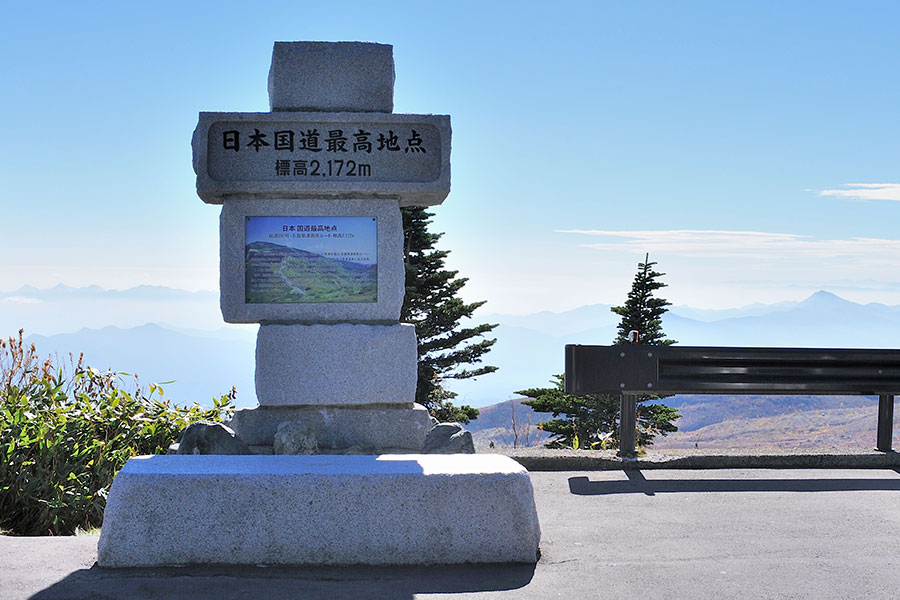 Highest point on Japan's national route
This is a hallowed ground for cyclists. The joy you'll experience on scaling this point is like none other. Take a photo with the pillar commemorating that this is the highest point.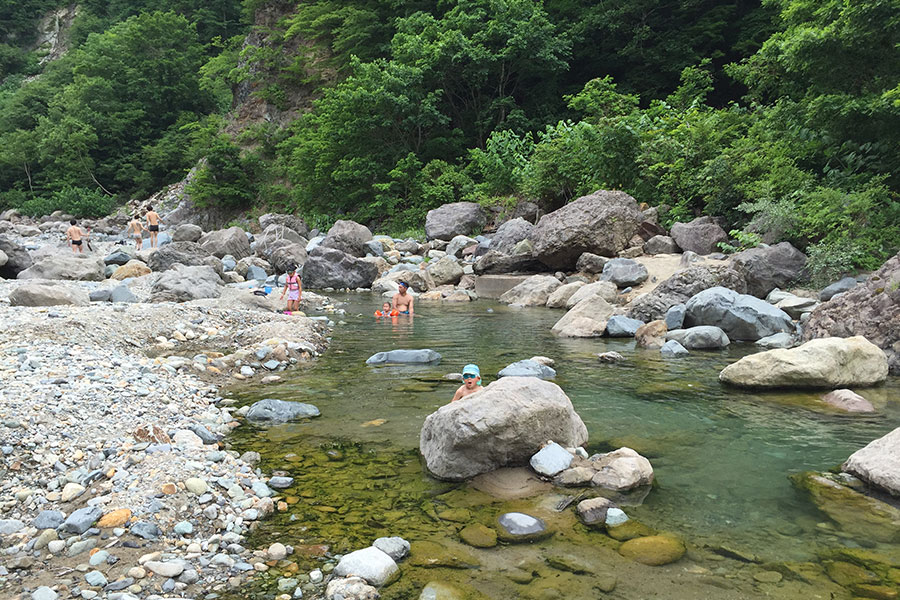 Kiriake Onsen
One great feature is that you can make your very own custom hot springs. They loan out shovels, but you will have to bring your own swimsuit. There are also day-use bathing facilities nearby that you can use to freshen up after a long ride.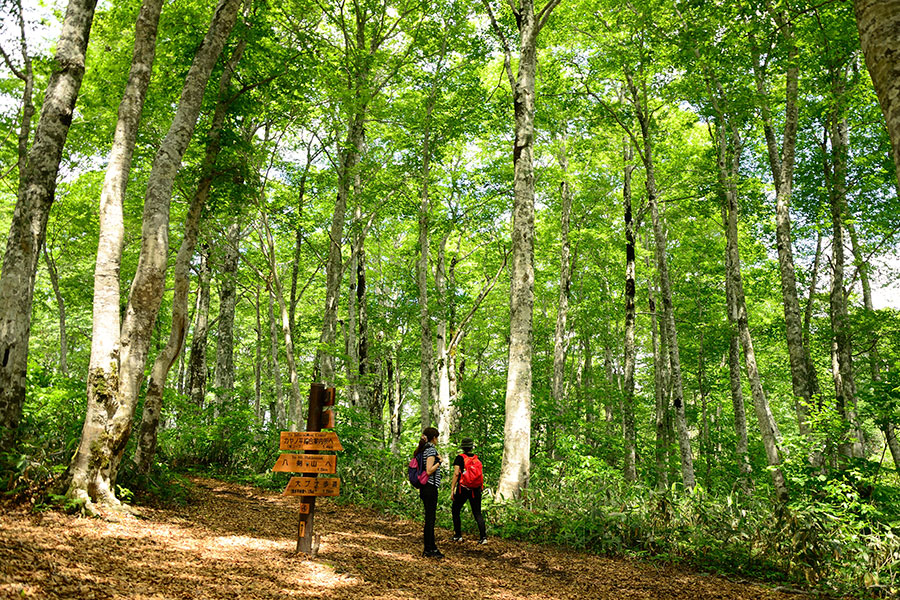 Kayanotaira Kogen
These flatlands are full of virgin beech trees some 200-300 years old. The contrast between the gray-white trunks and the lush green of the leaves is beautiful. This area is considered Japan's most lovely beech tree forest.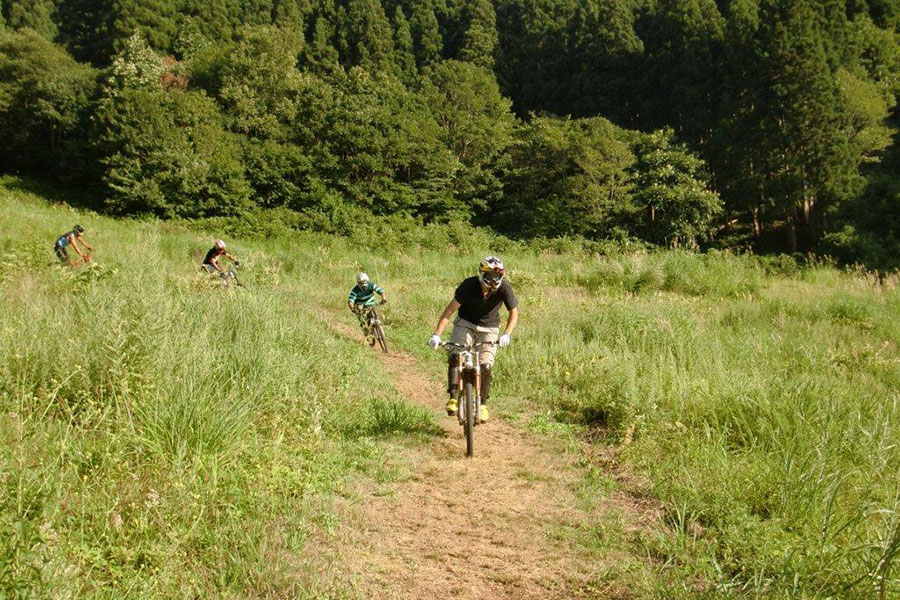 Nozana Onsen Ski Area
In summer, a 10 kilometer mountain bike course is installed across the ski slopes, and the area between the Nagazaka ski lifts and Hikage slopes turns into an interesting and undulating terrain.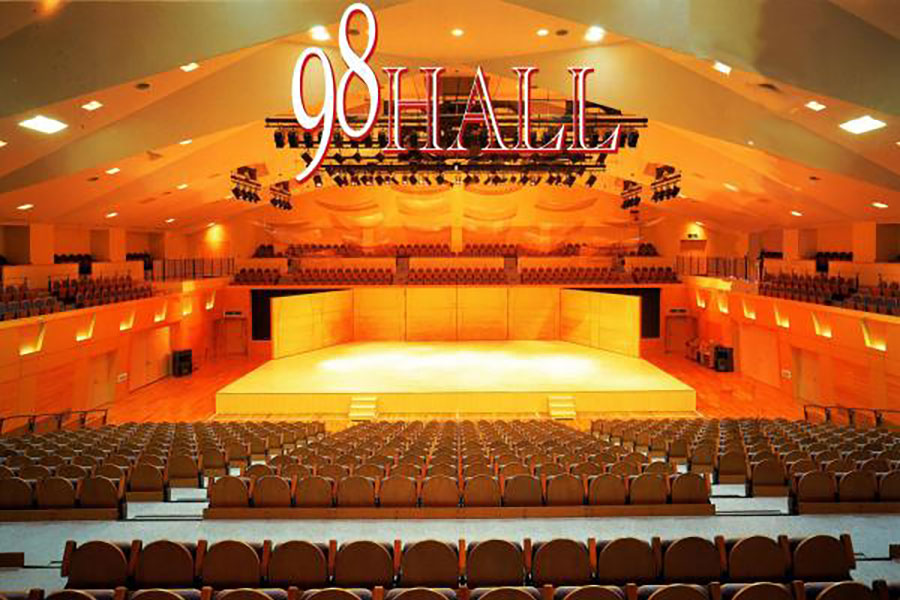 Shigakogen 98 Center
This multi-use public facility opened in 1998 for the Nagano Winter Olympics.
"Shiga Highland Nature Conservation Center" contains a wealth of information on hiking trails and how to enjoy the mountains. "Shiga Kogen Information desk" "Olympics Paralympics Memorial", "98 halls" are also in the facility.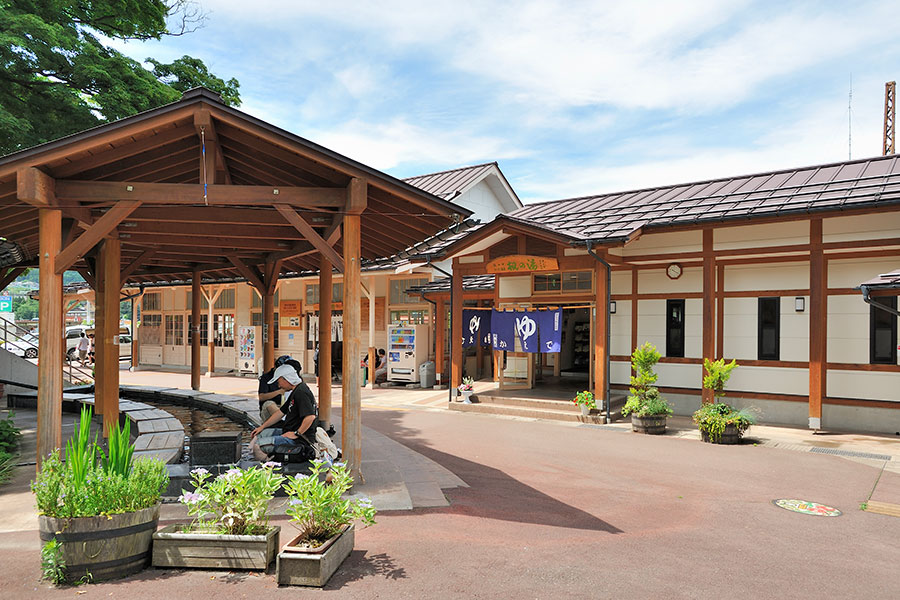 Kaede no Yu
This hot springs is adjacent to Yudanaka Station on the Nagano Electric Railway. The 100% natural outdoor baths and footbaths are very popular.
Phone

0269-33-2133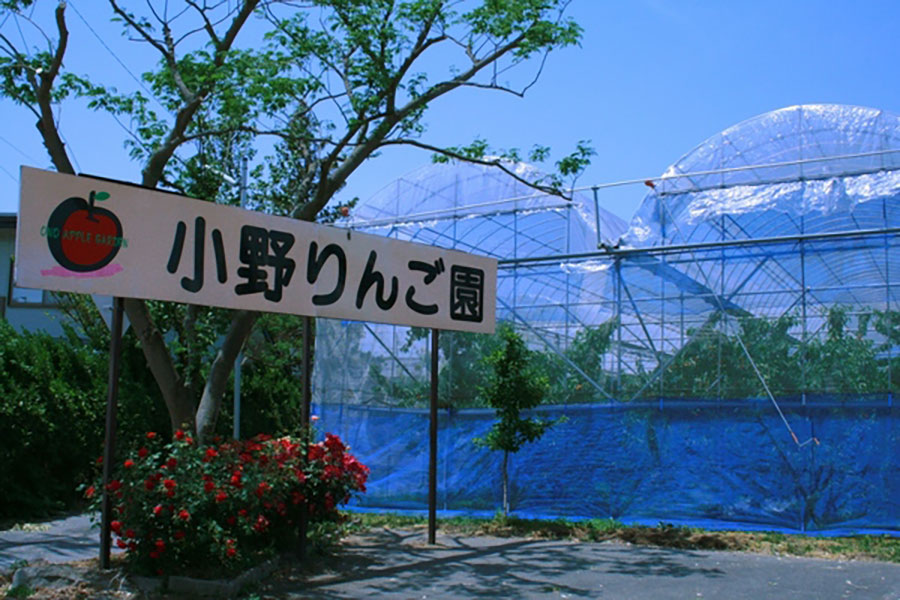 Ono Apple Orchard
This is one of the farms in Nakano where you can pick your own fruit.
Cherry picking (early June-late June)
Grape picking (early September-late October): offered at the main location
Apple picking (early September-late November): offered at the bypass location
Phone

0269-22-3745
​​Recommended bicycles
GEAR
SIZE
PRICE
SPEC
Road Bicycle
M.L
(height 156-167cm,169-178cm)
Half a day: 3,000yen
1day: 4,000yen
Road bicycle is of a lightweight construction and for traveling at speed on paved roads. It's great for long rides and clibming hills.
Elecric cross bike
S.M.L
(height 145-165cm/155-175cm/160-180cm)
Half a day: 3,000yen 1day: 4,000yen
Electric cross bike is great for long rides and climbing steep hills.
The battery will last for maximum of 115 km.
Gravel road with electric assist
One Size
(height 165-178cm)
Half a day: 4,000yen 1day: 5,000yen
It is a gravel road bike with electric assist. Equipped with 650B x 45C size tires, stable driving is possible on courses such as forest roads and farm roads and off-road. You can ride uphill easily, and the running performance that combines the lightness of a road bike is outstanding. Long rides are possible with a long battery. Appropriate height: M size (165cm-178cm)
Route Map